Alumni Success Story
Alumna Opens French-inspired Café and Gallery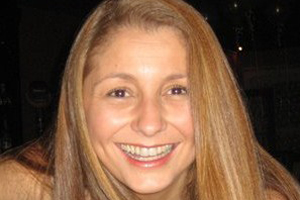 Interested in a quick trip to Paris or a European experience without leaving the district? Well, thanks to Sabrina Ousmaal, SOC/BA '90, you can. Ousmaal used her international experience, work for CAS as a European Delegate, and degree from SOC to realize her dream of opening a French café and artisan gallery in D.C.
Ousmaal's business, Terasol, first opened in 2008 in the Chevy Chase Arcade. It was a place where local artisans could display and sell their creations to the community. The concept was well-received, and soon Ousmaal decided to incorporate a French café. She envisioned a place providing unique flavors, reminiscent of places she remembers from her childhood in France.
Ousmaal credits her success in part to her education and experiences at AU. In addition to co-owning a restaurant, she works full-time as associate publisher of a daily energy trade publication. "Studying journalism and political science, AU provided me not only with the fundamentals, but with hands-on experiences like no other. I went to live newsrooms and attended Congressional briefings. Not many schools offer this access. I decided to take a leap into leadership and became the president of the International Student Association, the European Delegate as well as the CAS Representative to the Board. To this day, I believe that these initiatives were essential to form my business skills," she says.

Osumaal, a potter herself, adds that her love of the art began 12 years ago. During this time, her father was diagnosed with terminal cancer. "As I always enjoyed creating, this was a way to help me focus on something other than cancer. I fell in love with the craft and the great people I shared [this time] with every Sunday. Pottery was liberating, offering a great way to recuperate from hard work." In 2005, Ousmaal was diagnosed with a rare cancer, and she was able to use pottery as a therapeutic medium while she conquered her personal battle with cancer.
While Ousmaal is elated that she has achieved many goals, she admits that being an entrepreneur isn't easy. She says, "You need to accept that things will fall and fail but that nothing can or should be discouraging you. You need to encourage and motivate your team, embrace and cherish your customers, and never lose track of the passion that ignited it all."
When asked which item is a must have at Terasol, Ousmaal says, "Terasol is not about one thing, as it is a different experience to many. Its essence is its conviviality, where lunches and dinners lend themselves to conversations and great memories, where you come for a simple honest, homemade dinner and wander through a gallery holding a glass of nice Chateauneuf du Pape, discovering intricate glazes, while being serenaded by a musician, all the way through your last bite of the dark chocolate mousse. That is Terasol."
If you're interested in a European experience, join us for a "Taste of France" on January 17, 2012, at Terasol. Register now.