Meet Tom Minar
Vice President of Development and Alumni Relations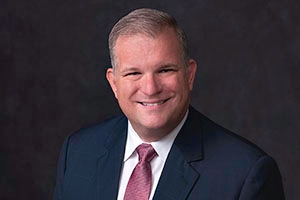 photo credit: Jeff Watts
Did you study at AU?  If so, there is nothing more you need to do to be counted among a brilliant, energetic, resourceful, and thoughtful family of 115,000 AU alumni worldwide!  But, there is so much you can do…
Whether your time at AU was one semester or eight years, your connection to AU lasts a lifetime.  From offering you networking and career services, to providing you with access to AU's tremendous educational and cultural resources, to just showing you a good time at a social or athletic event….  AU is here for you, for life.
Even if you never take advantage of the wonderful benefits of being an AU alumnus/a, your AU degree is hard at work.  As the university, its schools, programs, and teams climb in rankings, visibility, and accomplishment, your degree commands greater and greater value in the marketplace. 
But you know that.  In an alumni survey, well over half of you indicated that value and respect for your AU degree was the major factor in your relationship with the university - with respect for AU's world class faculty and students a close second!
You, too, play a tremendous role in the university's reputation.  When AU alumni achieve in their professions and as leaders in their communities across the globe, others – including experts and future students – take note.  It is all part of a continuum.
Through the strategic planning process, American University has made significant commitments to giving you more and more opportunities for engagement throughout your lifetime.  Won't you consider joining us? 
Visit your alma mater, be an admissions volunteer, get involved in your local chapter, audit a course, mentor a student, stroll through a gallery, attend a performance, tell us what you think, tell others about AU, wear an AU ball cap, make a gift.  Everything you do builds on AU's traditions of excellence and service, touching current students and hopefully enriching your life as well.