Alumni
Alumni Board Welcomes New Members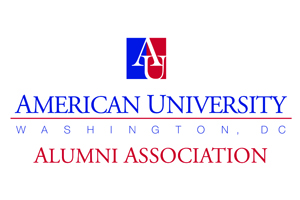 This month, four alumni will join the esteemed ranks of the American University Alumni Board for a two-year term after enduring a rigorous interview and vetting process. The new board members bring further gravitas and diversity to a board that now includes 21 members and representation from five schools and colleges, nine states, two countries, and six decades.
"We are thrilled to welcome such a distinguished class of new alumni board members," says Larry Pockers, SPA/BA '96, AUAB secretary and chair of the Nominations Committee. "The selection process this year was more competitive than at any time since I have been on the board. It speaks volumes about the quality of our alumni and the 'buzz' surrounding the institution that we had so many well-qualified applicants lining up to volunteer their time and efforts on behalf of the Alumni Board."
The new board members include:
 
 
 
 
 

Nicholas Kuhn, Kogod/MBA '85
An associate broker with McEnearney Associates' Arlington Office, Nick has been a licensed realtor since 1980. He has expertise in the real estate markets of Arlington, Alexandria, Falls Church, McLean, Washington, D.C., Vienna, Great Falls, and Mount Vernon. Nick is the vice president of his local civic association and a former executive board member of the Juvenile Diabetes Foundation. He is a member of Kogod's External Review Panel and a former member of the now-defunct AU Real Estate Alumni Chapter. He has served as a judge for several Kogod Case Competitions, and has prepared a number of home buying seminars for AU alumni. Nick holds a B.A. in business and economics from Lafayette College. He lives in Alexandria, Virginia.

 
 
 
 
 
 
 
 
 
 
 
 
 

Amy M. Lampert, SOC/BA '94
Amy is vice president of Tim Square, Inc., a real estate and investment management company in St. Louis, Missouri. For several summers, she has hosted the AU Summer Send-Off for St. Louis, and this summer she hosted a send-off for Pompano Beach as well. Amy is an Alumni Admissions Volunteer and a member of the Career Network. In addition to her degree from AU, Amy holds an MA in writing and publishing from Emerson College, and an MA in business management from Webster University. She lives in St. Louis, Missouri.


 
 
 
 
 
 
 
 
 
 
 
 
 

Kevin D. Malecek, SPA/BA '01, SPA/MA '02
Kevin is the president and chief executive officer at Mentor Area Chamber of Commerce in Ohio. For the last 10 years, he also served as an elected councilman for District 3 of Willoughby Hills, Ohio, serving as council president from 2008 to 2011. Kevin is chairman of the Laketran Board of Trustees, and he serves as the secretary of the Lake County Democratic Party. Kevin has also been involved with a number of volunteer efforts, including Lake County United Way, Project HOPE for the Homeless, and with the Willoughby Hills United Methodist Church. He has been an active AU volunteer as well, serving as a reunion co-chair for his 10-year reunion, a guest panelist and lecturer for the School of Public Affairs, and as a mentor for the Honors Program. In 2010, Kevin was the recipient of the Alumni Association's Rising Star Award, presented annually to an outstanding young alumnus/a. Kevin lives in Willoughby Hills, Ohio.

 
 
 
 
 
 
 
 
 
 
 
 
 

Alexa Pappas Zannetos, SPA/BA '90
As a managing director at Morgan Stanley,Alexa serves as the global head of Employment Law. She previously worked as associate counsel for John Hancock Life Insurance Company. After earning her BA from AU, Alexa earned a JD at Villanova University School of Law. When not working, Alexa volunteers at the Chapel School in Bronxville, New York, and sits on the Children's Advisory Council at Morgan Stanley's Children's Hospital. She also has assisted with the planning and execution of recent School of Public Affairs events in New York City. Alexa lives in Tuckahoe, New York.

 



Returning board members Robert Johnson, SPA/BS '81; Amy Jones, SPA/BA '99, WCL/JD '03; Travis Lay, Kogod/BSBA '08; Lisa Rosenthal, SPA/BA '97, Kogod/MBA '01; and Rayneisha Watson, Kogod/MBA '08, were also reelected to a second two-year term.

The AU Alumni Board has existed since the 1950s and operates to govern the AU Alumni Association, providing strategic insight and professional expertise to assist the university's outreach efforts to alumni. The AUAB is made up of a dedicated group of volunteers who serve as ambassadors for and to the university and work to engage all alumni in the life of the institution.

Please join us in congratulating the newest members of the AU Alumni Board!