Alumni
According to daughter Katie, John Couric, SOC/MA '68, "loved his time teaching at American University"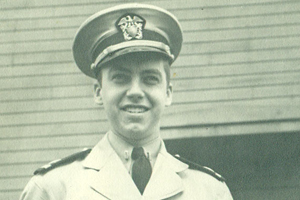 John Couric, says his son of the same name, "always stressed the importance of education and the importance of continuing your education." Mr. Couric died June 22 in Arlington.
The younger Couric was in middle school when his father was a graduate student at AU. "We saw him go through the program there, study there, and take it very seriously," he said.
"He often described his students as very high caliber and said that often the most motivated students were those who had been working and had returned to AU to get their masters degrees," Katie Couric said.
Mr. Couric received a master's degree in public relations from American University in 1968 and was an adjunct professor in AU's graduate programs for the next 27 years. According to his son, "he enjoyed teaching as much as he did learning about journalism and communications."
Read his obituary from the Washington Post.