On Campus
CEO to Discuss Company's Manufacturing Success Amid Economic Crisis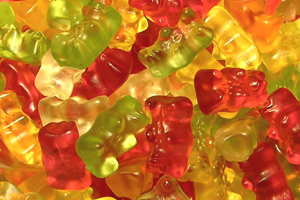 The Kogod School of Business is pleased to announce Michael Rosenberg will be the featured presenter for the spring installment of the Alan Meltzer CEO Leadership Speaker Series.  
Rosenberg is CEO and President of The Promotion in Motion Companies, Inc., a manufacturer and marketer of popular brand name candies and snacks, including Sour Jacks® and the original Gummi Bears®.
Mr. Rosenberg began the Promotion in Motion Companies from his American University dorm room in 1979. He started the organization with $150 of capital, and built the company into a recognized market leader of such iconic snack brands as WELCH'S® Fruit Snacks, SUN-MAID® Milk Chocolate Raisins, FISHER® Milk Chocolate Peanuts, CREAMSICLE® Candy Twists and others.
Today, the New Jersey-based company is amongst the 100 largest candy and snack food companies in the world and has offices and manufacturing operations throughout the United States, Canada, Mexico, and Europe. 
Kogod recently announced that Eli Futerman (SPA '80), co-president and co-CEO of Hahn Automotive Warehouse, Inc., will kick-off this year's two part speaker series on the "Upside of the Down Economy" with a lecture on November 11.
Kogod alum and American University trustee Alan Meltzer generosity makes this annual series possible. The series is co-sponsored by student groups Alpha Kappa Psi, the Graduate Business Association and the Undergraduate Business Association.
The entire AU community is invited to attend Mr. Rosenberg's presentation on Wednesday, March 25, 2010.