Need Something New to Read?
Check Out these Alumni-Authored Books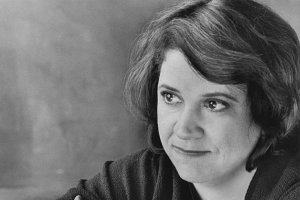 Summer is here and that means vacations, sun, relaxation and more time to read something that isn't for work. If you're looking for something new and different to read, why not check out a book by fellow AU alumni. Alumni have written novels, poems, memoirs and biographies on a wide range of subjects, and we've compiled some of the newest books for you to add to your summer reading list. If there's a recently published book by alumni that we've forgotten, send the book information and author's name to aualum@american.edu and we'll add them to the list.
Novels
The Nobodies Album by Carolyn Parkhurst, CAS/MFA '97
Publishers Weekly: "Parkhurst returns with the story of Octavia Frost: widow, successful novelist, and estranged mother of Milo, lead singer of an up-and-coming band. Milo and Octavia haven't spoken in almost four years, but their separation ends when Octavia learns (from the Times Square news crawl) that Milo has been arrested for the murder of his girlfriend. In short order, Octavia travels to the West Coast, determined to find out who really killed Bettina Moffett."
Our Time - Another Bond by Eric Hughes, SPA/MPA '77
Amazon: "A story of friendship, love, family and dedication, Our Time – Another Bond is a touching and engaging novel that will make readers think about the nature of love and racial relations. Our Time – Another Bond explores the themes of love and regret, need and marriage placed within the context of an interracial couple's long-ago relationship. The novel reverberates with the sweetness of young love and the reflections of contemporary adults on a time that was both more innocent and more hurtful." 
The Road to Sagarmatha by Adam Wilson, SPA/BA '81
After world famous freelance photographer Aaron Temple dies on Mt. Everest following a trip for the 50th anniversary of the first climb, his best friend Hank Longo is haunted by images of him dying on the mountain. In order to get rid of the dreams and find out how his friend truly died, Hank decides to follow in Aaron's footsteps to bring his body home.
Poetry
I Was the Jukebox by Sandra Beasley, CAS/MFA '04
Publishers Weekly: "The poet pretends she is any number of nonhuman things—a jukebox, an orchid, the Egyptian god Osiris, an eggplant (in a sestina), grains of sand. She also writes love poems to big ideas and portrays the sometimes chaotic landscape between sex and love, youth and adulthood, the young men and women who hope for everything and the grownups who settle for less…Beasley can sound regretful, but also flirtatious."
The Royal Baker's Daughter by Sandra Goldberg, CAS/MFA '85
Amazon: "These poems, at once elegant and earthy, reveal the inner workings of the human psyche and show us that sometimes the best defense against terror is making mischief. The Royal Baker's Daughter was raised on a diet of stone soup and the occasional leftover royal treat. This leaves her with an appetite for authenticity. With nothing but her two deft hands to guide her, she embarks on a journey into the dark forest, "where sticks and stones and absolutes reign and nothing, even sin, is original.""
Memoirs
Don't Kill the Birthday Girl: Tales from an Allergic Life by Sandra Beasley, CAS/MFA '04
Amazon: "With candor, wit, and a journalist's curiosity, Sandra draws on her own experiences while covering the scientific, cultural, and sociological terrain of allergies. She explains exactly what an allergy is, describes surviving a family reunion in heart-of-Texas beef country with her vegetarian sister, delves into how being allergic has affected her romantic relationships, exposes the dark side of Benadryl, explains how parents can work with schools to protect their allergic children, and details how people with allergies should advocate for themselves in a restaurant."
Forever on the Road: A Franco-American Family's Thirty Years in the Foreign Service by Nicole Logan, CAS/MA '87
Book Synopsis: "The book describes the life of U.S. diplomats against a backdrop of serious political or military events…I give my vision of the role of a U.S. diplomat, with his battles and his accomplishments, and describe the transformation of the role of the spouses. I studied the history, the specific cultural traits, the language, and the major art forms of each country."