In the Community
Clark to Discuss Team Building in Boston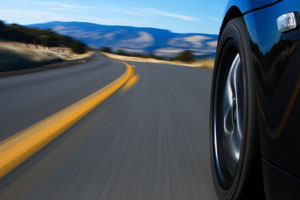 Kogod Professor Mark Clark will be discussing his research on team building, as seen through the lens of the America's Cup sailing regatta, in Boston on Wednesday, April 28. 
The lecture, entitled "Smooth Sailing or Rough Waters: Lessons in Team Leadership from the America's Cup," is a part of AU's Faculty on the Road series.
Clark's lecture will be based on his paper, "America's Cup: Navigating the Team," written in partnership with alumna Elizabeth A. Hall (MBA '08).
The America's Cup is a challenge-driven series of match races between yacht clubs. Any yacht club that meets a pre-set list of requirements has the right to challenge the previous champion. If the challenger wins the match, the cup's ownership is transferred.
Professor Clark will explain his case study of the America's Cup, a famous sailing race, in order to demonstrate the highs and lows associated with a variety of leadership approaches. 
Clark conducted his research in Spain at the 2007 America's Cup, where Ernesto Bertarelli racing's syndicate team Alinghi successfully defended its title. Alinghi has since lost the Cup - in February 2010 - to the Golden Gate Yacht Club and its team BMW Oracle Racing.
Clark had never sailed before he began his research, but says that "having open eyes is an advantage, because people who have done it their whole lives don't see the business processes in place."
He emphasized that sailing is not just a sport but instead, the teams are business enterprises with millions of dollars at stake.
This creates an interesting dynamic for the teams because they are not truly independent but instead closely involved with their sponsors and investors.
Clark's expertise is in high performing teams, leadership, diversity, and strategic human capital.
He has an endowed Kogod professorship and is an active researcher, presenting this and other papers at numerous national and international conferences and workshops. He presented this paper to the Eastern Academy of Management Proceedings.
His lecture will begin at 6:00p.m. at the Omni Parker House in Boston. It will be followed by a cocktail reception hosted by Kogod Dean Richard M. Durand.
The event is free to all AU alumni, guests, and parents. To register, please follow the link in the sidebar.