Alumni
SIS Alumnus Receives Grant from Knight News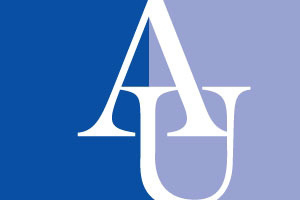 Twelve media innovation projects have been named the 2010 winners of the Knight News Challenge, a contest that funds ideas that use digital technology to inform specific geographic communities.
The winners will receive $2.74 million as part of the fourth round of the five-year international contest.

Among the winning ideas are two easy-to-use tool sets for journalists and bloggers to illustrate raw data visually – one of the most promising new areas of digital journalism. One project (Tilemapping) was field-tested in Haiti, to map where aid was needed after the earthquake.

"The free flow of shared information is essential for communities to function in a democracy.  More each day, that information flows through and because of digital technology," said Alberto Ibargüen, president of Knight Foundation. "Until someone figures out the next big thing – the next killer app that might provide blockbuster connectivity and information sharing to masses of people – we can use the Knight News Challenge to experiment with ways to learn how to think in different ways about information sharing so we might discover the future of news."

Other winning projects include experiments to:

Find new ways to fund journalism – including tools to create "real time ads" that display a business' latest Twitter or Facebook update. Another, building on 2008 challenge winner Spot.Us, provides a place for the public to pitch and pay for stories on public radio; Engage readers in new ways – with a mobile application that enables residents to geo-tag ideas for improving their neighborhood, and via local wikis, based on a successful California site where residents exchange local knowledge and news.

Nearly half of this year's winners are private enterprises, up from 15 percent in 2009. Businesses are finding more ways to build on open source software, a requirement of the Challenge.

Knight Foundation announced the winners at the Future of News and Civic Media conference at MIT, where Challenge winners past and present gather to exchange ideas and collaborate.

Over the Challenge's four years, Knight Foundation has reviewed 10,000 applications and funded 50 projects for $23 million.

Already, past projects have been adopted by other media organizations and are having an impact:

•    Hnews, which allows readers to see the source of information in online articles, is being tested by the Associated Press and 250 newspapers.
•    DocumentCloud, which allows reporters to share source documents, is being used by ProPublica, the New York Times and the Chicago Tribune.
•    Spot.us, the community-funded reporting site, has had stories published in the Oakland Tribune and the New York Times and has expanded to Los Angeles.

"The future of news is being advanced every day by Knight News Challenge winners, who are bringing critical information to communities in new ways," said Jose Zamora, Knight Foundation journalism program associate.

For more information about the contest and the winning projects, visit www.newschallenge.org.

About the John S. and James L. Knight Foundation

The John S. and James L. Knight Foundation advances journalism in the digital age and invests in the vitality of communities where the Knight brothers owned newspapers. Knight Foundation focuses on projects that promote informed and engaged communities and lead to transformational change. For more, visit http://www.knightfoundation.org.

***

Tilemapping
Award: $74,000

Winner:  Eric Gundersen, Development Seed

Web URL: www.developmentseed.org

Twitter:  @ericg

Location: Washington, D.C.

Summary: To inspire residents to learn about local issues, Tilemapping will help local media create hyper-local, data-filled maps for their websites and blogs. Journalists will be able to tell more textured stories, while residents will be able to draw connections to their physical communities in new ways. The tools will be tested in Washington, D.C.

Ushahidi, a 2009 Knight News Challenge winner, used a prototype after the earthquake in Haiti to create maps used to crowdsource reports on places needing aid.

Eric Gundersen is the president and co-founder of Development Seed. Over the past seven years, Gundersen has developed communications strategies and tools for some of the largest international development organizations in the world, in addition to working with U.S.-based public health and education organizations. He is especially interested in improving information flows within large organizations and visualizing information in actionable ways.

Gundersen, a 2009 winner of the Federal 100 award for his contributions to government technology, earned his master's in international development from American University in Washington, D.C., and has dual bachelor's degrees in economics and international relations. He co-founded Development Seed while researching technology access and microfinance in Peru. Before starting Development Seed, Gundersen was a journalist in Washington, D.C. writing on the environment and national security.