Business
Management Prof to Discuss Benefits of Corporate Governance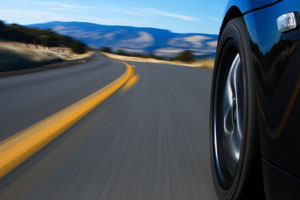 Professor Parthiban David, the Kogod School's Collins Chair in Strategic Management, will present an interactive lecture in Miami on Tuesday as part of American University's Faculty on the Road lecture series. It will be the first lecture of the year for the series.
David's presentation is entitled "Strong Business Means Strong Corporate Governance: Why Greater Oversight is Good for Shareholders and Stakeholders." His discussion will focus on research that he conducted with two colleagues from the University of Oklahoma, which was compiled into a paper that the team has submitted to a prominent management conference.
The three professors tried to discover what kind of governance mechanisms would be best for managers in dealing with conflicting pressures from the public and shareholders.
"Public corporations are under great pressure to be better corporate citizens, to be more responsive to societal stakeholders and sustainability," David said. "Yet public corporations are under even greater pressure to cater to their primary stakeholder - shareholders - by maximizing shareholder wealth. These two goals – social performance and shareholder performance – are seen as mutually incompatible."
In researching this dilemma, they looked at a study of 892 firms in 32 countries and in 18 industries from 2002-2007. They found that "strong governance is not just good for shareholders, but also for stakeholders," David said.
David has had several peer-reviewed articles published in management journals and serves on the editorial boards of three journals: Strategic Management Journal, Journal of Management, and Journal of Management Governance. He currently teaches strategic management courses at Kogod.
The presentation will be held following a cocktail reception hosted by Dean Richard M. Durand at the EPIC Hotel in Miami. The event is free to alumni, parents, and guests; please RSVP using the link to the right.
Associate Kogod Professor Mark Clark will present at a Faculty on the Road event on April 29 in Boston; he'll share his research on teambuilding and leadership at the America's Cup sailing regatta.