Business
Accounting Expert Weighs in on 2010 Tax Season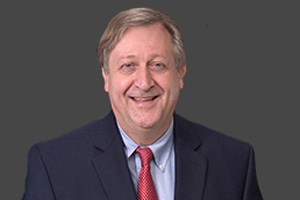 As the 2010 tax season approaches – and tax preparers and citizens gear up for another year of deductions, number-crunching, and filing – we asked Professor Donald Williamson to share his insight on new developments in the tax industry.
A certified public accountant, Williamson is a frequent lecturer to professional groups throughout the United States, and has held teaching appointments in Europe and China. He has published over 50 articles in professional and academic journals and was recently named a distinguished CPA by Washington SmartCEO magazine.
Change in Preparer Requirements
This tax season, your go-to federal tax preparer can still do the trick – but starting next year, the Internal Revenue Service will test, register, and screen paid tax return preparers. This affects the approximately one million people who prepare tax returns for a fee - many of whom have never been screened, according to the IRS.
The measure is aimed at cracking down on fraudulent preparers, but "a whole industry will be created now to regulate the process," Williamson pointed out, citing that continuing education classes are just one example of developments that will emerge.  Indeed, the IRS will require paid preparers to pass a competency test and receive continuing education. 
"But, if properly done, it's a good step," Williamson conceded. "Otherwise, it would be the exception that would swallow the rule." For now, the new standards will exempt CPAs, lawyers and "enrolled agents," or people who have already passed muster with the IRS.
What to Look For in a Tax Preparer
Williamson recommends assessing the individual's educational background. Does he/she hold a degree or a CPA license? Their qualifications might translate to a higher fee, but could lend greater peace of mind. He also cautions that any preparer – or company – that promises a refund should be avoided.
2010 Changes to Traditional vs. Roth IRAs
Most people know that a traditional IRA offers tax-deductible contributions, and earnings are tax-deferred until they're withdrawn. A Roth IRA does not allow for the same tax-deductible contributions, but withdrawals are generally tax-free as long as certain stipulations (account age and owner's age) are met. 
Through 2009, only taxpayers with an adjusted gross income less than six figures were allowed to convert their traditional IRA into a Roth IRA; however, for the first time this year, the income restriction has been removed. Now, regardless of income, contributions made to a traditional IRA can be rolled over to a Roth in 2010 and beyond.
"The decision is this: Do you want to pay the tax today and put your money into a Roth? Or keep it in a traditional IRA and pay taxes when you take it out? The 'right answer' all depends on assumptions such as your future income and the tax rate in the future," Williamson explained. "The fundamental question is: Can you earn an amount in the Roth that will offset the initial tax hit?"
It's a topic of discussion for the Financial Planning Association of the National Capital Area's Winter Symposium on Jan. 29 - where Williamson will be in attendance.