On Campus
Panel to Discuss H1N1 from Different Perspectives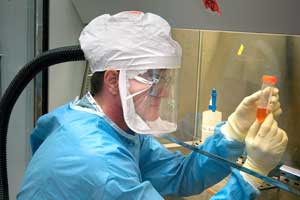 On October 20 at 4:30 to 6:30 p.m. in the SIS lounge, the pre-medical program along with the School of Education, Teaching, and Health will present "Local to Global Health," a panel discussion featuring speakers from the World Bank and the D.C. Department of Health that work in public health, global health, and health promotion. Specifically, the panel will explore how the different speakers are dealing with the swine flu virus within their different disciplines.  
"We thought that H1N1, or the swine flu, would be the connection [between] global health, public health, and health promotion and how each of them takes a different role in attacking the one issue," says Stacey Snelling, co-organizer of the event and associate dean of the School of Education, Teaching, and Health. "It's a global issue as much as it is a local issue."
The discussion is one of the first in a series of panel discussions which aim to give students an understanding of what a career in global or public health encompasses, according to Lynne Arneson, premedical programs coordinator and co-organizer of the event.
"There seems to be a growing trend for students who want to go to medical school to be interested in public health," says Arneson. While medical students and practitioners usually look at health as diagnosing health problems after they happen, "folks coming from a public health viewpoint look toward the preventative and maintenance side. They ask, 'what can we do to keep you healthy?'" she says. Therefore, this discussion will speak to the growing interest of premedical students in public health.
However, "Local to Global Health" will not simply be of interest to premedical and health promotion students. Instead, the discussion will have relevance to a variety of disciplines, including communications, international relations, and marketing. Those interested in becoming involved with the Peace Corps, for instance, may very well find the global health aspect of the discussion interesting.
Admission is free.