On Campus
Citi CEO Headlines Fall Speaker Series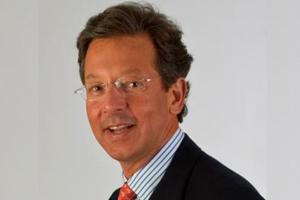 On November 13, Francesco Vanni d'Archirafi, BSBA '81 and chief executive officer of Citi Transaction Services will kick off this year's Alan Meltzer CEO Leadership Speaker Series.
His presentation is titled "The Perfect Storm: Why Corporate Social Responsibility and Responsible Finance Have Never Been More Important."
The series' focus on corporate social responsibility this year reflects Kogod's commitment to the idea that profit and purpose are not at odds, said Dean Michael Ginzberg.
Vanni d'Archirafi has spent his career in the financial sector, serving in numerous roles at Citigroup, the world's largest financial services network, since 1983. This year marks the company's 200th anniversary.
Citi Transaction Services, a publicly reported division of Citi where he serves as CEO, provides integrated treasury and trade solutions and securities and fund services to multinational corporations, financial institutions, and the public sector. It operates in more than 95 countries and processes over $3 trillion in worldwide transactions daily, according to the company.
Vanni d'Archirafi joined Citi Transaction Services in 2003 as the region head for Europe, Middle East, and Africa, before being appointed global head for Treasury and Trade Solutions, a major business division. Now CEO, he is also chairman of Citibank Holdings Ireland and chair of Citibank Europe.
He also serves on the board of the Citi Foundation, which supports economic empowerment and financial inclusion in communities where Citi operates, and Business in the Community, a business-led charity focused on promoting responsible business practice. He is the vice chairman and a member of the board of governors of Junior Achievement Worldwide, an organization that brings the real world to students through hands-on curriculum delivered by a trained classroom volunteer.
While at Kogod, Vanni d'Archirafi received the Stanley I. Posner Award as the graduating senior with the highest overall academic average.
The American University community is invited to hear Vanni d'Archirafi's presentation on Tuesday, November 13, in the Kogod Student Lounge at 4 p.m. The event is co-sponsored by the Graduate Business Association, Alpha Kappa Psi, the Financial Management Association, and the Undergraduate Business Association.