Achievements
Finance Professor Continues Prolific Writing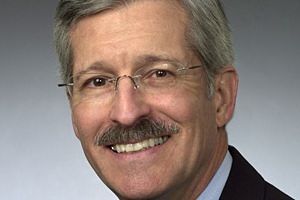 Kogod Professor H. Kent Baker has contributed to 8 newly published books – and 7 more that he's authored or edited are planned through 2011. These books will join his over 200 articles and 350 book reviews and abstracts in his extensive portfolio of published works.
"My work is multi-disciplinary including published works in finance, accounting, management, and education," Baker said. "In particular, my extensive work in survey research in finance has helped students and others understand the gaps between theory and practice."
Currently Baker is serving as the editor or co-editor of six books as a part of the Kolb Series in Finance published by John Wiley & Sons. The series discusses leading theories on topics in corporate finance. He has teamed up with fellow faculty in Kogod's Department of Finance and Real Estate on this project, including: Professor Gerald S. Martin, Professor Philip English, and Professor Ron Anderson.
"These books attempt to synthesize the vast literature on various finance topics and clarify what is currently known about these areas and what topics still need further study," Baker said, explaining that they can serve as stand-alone books in the classroom or as guidebooks for practitioners in the world of finance.
Baker ranked No. 67 of 17,573 authors in a study of the most prolific authors in finance literature from 1953 to 2002. In a recent update of the study, he was listed as No. 135 of 17,601 authors publishing in the 26 core financial journals.
He also served as the Kogod Chair of the Department of Finance and Real Estate for 11 years. For the Spring 2010 semester Baker is teaching FIN-575, Chartered Financial Analyst Level 1 Intensive Review.
Besides writing and teaching, Baker is serving as the VP of Programming for the 2010 Southern Finance Association Annual Conference in November. The regional finance association attracts an international audience of finance academics and professionals. He is developing the program, coordinating the selection of more than 300 papers, and recruiting a keynote speaker.
Details on the Books
As a part of the Kolb series, this year Baker will publish Corporate Governance: A Synthesis of Theory, Research, and Practice and Behavioral Finance – Investors, Corporations and Markets. Upcoming in 2011 are Capital Structure and Financial Decisions, Capital Budgeting Valuation: Financial Analysis for Today's Investment, and The Art of Capital Restructuring: Creating Shareholder Value through Mergers and Acquisitions. In 2009, Dividends and Dividend Policy also came out through Wiley & Sons.
With Oxford University Press (OUP), Baker and Kogod professor Leigh A. Riddick have secured a contract to publish Survey of International Finance in 2011. He also has Survey Research in Corporate Finance: Bridging the Gap between Theory and Practice scheduled for press with OUP this summer.