On Campus
Learning to Manage in Troubled Times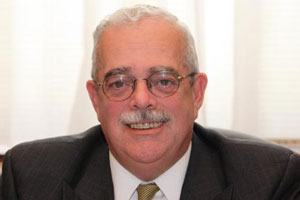 American University's Kogod School of Business is partnering with TiE DC, the world's largest nonprofit organization for entrepreneurs, to present "Managing in Troubled Times" on Thursday, September 24.  This timely interactive discussion features executives who have led their companies through the recent economic crisis.
The event will begin with a panel moderated by Kogod Executive-in-Residence Robert Sicina and includes Sandeep Sahai, President of Headstrong; Bob Segert, President and CEO of GXS; and Roy Dunbar, CEO of Network Solutions. Keynote speaker Congressman Gerry Connolly (D-VA) will conclude the discussion with a view of a business and policy perspective. The Congressman previously served as Chairman of the Fairfax County Board of Supervisors and also served on the Northern Virginia Regional Commission, Board of Metropolitan Washington Council of Governments, and Virginia Association of Counties.  He also helped found the Washington International Corporate Circle program.
The AU community is invited to attend "Managing in Troubled Times" on Thursday, September 24, at 6:45 p.m. in the Katzen Arts Center as complimentary guests of TiE DC and Kogod. Registration is required to attend.
TiE, the Indus Entrepreneurs was founded in 1992 in Silicon Valley.  TiE has grown to become an international organization that fosters entrepreneurship through mentoring, networking, and education.  TiE DC is part of the global TiE network with over 50 chapters in 15 countries, with approximately 12,000 members.  In the United States, TiE DC is one of the top three chapters, with over 100 charter members and 50 emerging entrepreneurs.