Achievements
Donald Williamson Recognized as a Distinguished CPA in Washington, D.C.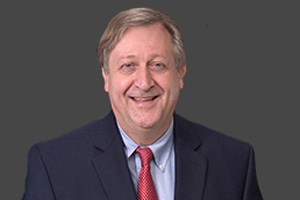 Professor Donald Williamson has been named one of Washington SmartCEO magazine's SmartCPA winners for the second consecutive year. The award, now it its fourth year, recognizes CPAs from the greater Washington area in five categories: experts, innovators, accomplishers, leaders, and relationship developers.
Williamson, Kogod Accounting Professor and Director of Kogod's Master of Science in Taxation, is recognized for being a leader in the community through his work at American University. Williamson is an award winning author with over 30 years of industry experience. His previously worked for the National Tax Practice Office of KPMG and was named 2009 Professor-in-Residence at KPMG's Washington office.
"Don is truly a leader in community and university affairs," said Robert Thompson, Chair of the Accounting Department. "He is an expert in many areas of taxation and an innovative teacher and administrator. Don has worked hard and successfully to build good relationships between Kogod and the accounting community."
The thirty winners of the 2009 SmartCPA award will be honored on September 16 by area C-level executives. SmartCEO magazine is a resource of business ideas for decision-makers in the Washington, D.C. and Baltimore region.