Campus News
2009–10 Visiting Writers Series Line-Up Announced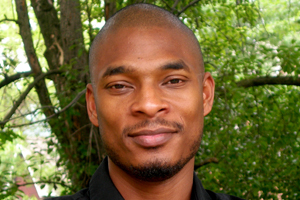 The Department of Literature has announced its Visiting Writers Series line-up for the 2009-10 academic year.
The series will open with the Annual MFA Faculty Benefit Reading on Wednesday, September 23. Proceeds from this reading of poetry and prose by American University's creative writing faculty will be donated to Professor Fred Holliday and his family. Holliday, who has advanced cancer, has taught for both AU's literature and performing arts department.
The remainder of the fall schedule will feature Paul Guest, poet and winner of the 2002 New Issues Prize in Poetry and 2006 Prairie Schooner Book Prize; Alison Bechdel, award-winning graphic memoirist; and Walter Kirn, American critic and author of fiction and non-fiction, including the novel Thumbsucker, which was adapted into a movie starring Keanu Reeves and Vince Vaughn.
The series will continue in the spring with poet Terrance Hayes, literary agent Jenny Bent, novelist Victor Lavalle and Kermit Moyer, fiction writer and AU Professor Emeritus. It will close with the annual Graduating MFA Student Reading on May 8.
For complete event listings, please visit the Visiting Writers Series Web page.