Journalism
Alum Gives Thanks for Opportunities - and an iPhone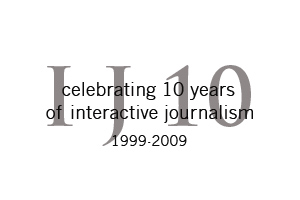 Adam Martin, SOC/MA '07, says that the School of Communication's Interactive Journalism program provided him with great opportunities. Now, it's also given him an iPhone. Martin, Digital Media Production Supervisor for NPR, was the winner of a Facebook contest held to celebrate the 10th anniversary of the IJ program. Martin was one of dozens of alums to participate in the contest by sharing memories of IJ and what they are doing with their degrees. Even without the iPhone, he's thankful for his time at AU.
"I got to experiment with what being a digital media journalist would mean for me," he said. "It provided an environment where I was able to explore the challenges of how to create unique content, engage new audiences, develop diverse publishing strategies and how to better train, support and encourage a 'staff' of individuals with different skill sets." 
Martin said he relies on many experiences he learned from the IJ program to help him in his job at NPR. "I work with a team of multimedia editors, producers, designers, developers and programmers to create a digital platform that can serve all communities as a source for news, analysis, arts and music." 
NPR's new mobile platform will reach thousands of people in different ways. "Whether on the Web at NPR.org, on our iPhone app, a local member station site, or through our Facebook page and Twitter feeds, we want to find ways to engage our audience and share our content with them where, when and however they want to experience it," said Martin.  
Being part of the IJ program, Martin gained insights from experienced professionals and built upon new ideas developed in class alongside other students. He brought these ideas back to NPR with a clearer idea of how they could benefit the work they were doing. "It's a benefit I still enjoy because of the program and the relationships formed during my time there," he said.