Arts
Calling All Emerging Arts Leaders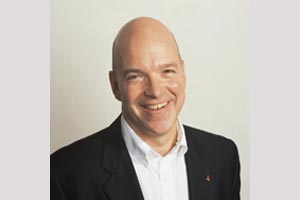 On April 11, American University's Arts Management Program will be hosting its third annual Emerging Arts Leaders Symposium. The event will be held in Katzen Arts Center from 11 a.m.–7 p.m. and will feature multiple panel discussions with leaders in the field. It will conclude with a keynote address and networking reception cosponsored by Americans for the Arts's Emerging Leaders Network and the D.C. Forum for Emerging Arts Professionals.  
Organized by the Arts Management Program's graduate students, this day-long forum specifically addresses three key work areas of arts administration: professional and career development, cultural policy, and management practices.  
"This event is for emerging leaders to get together, exchange ideas, network, discuss issues that are bothering them nationally or situations they have faced within their own organizations to try and get advice from [their peers]," says Alison Dornheggen, symposium organizer and graduate student in the Arts Management Program.  
This year's keynote speaker is Ben Cameron from the Doris Duke Charitable Foundation and Theatre Communications Group. Panelists that will be speaking throughout the day include Nancy Petrisko, former Director of Black Rock; Patricia Williams, former COO of Americans for the Arts; Margie Newman, PR expert; Robert Pullen, the Kennedy Center; and Greg Stevens from the American Association of Museums.  
To find out more about this event or to register, visit the symposium Web site.