Achievements
Third Student Academy Award in Three Years for SOC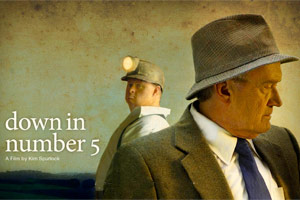 For the third consecutive year, a former SOC student has won a Student Academy Award, the highest honor a student film can receive.
Kim Spurlock, SOC/MA '97, has won a Silver student Oscar, Narrative category, for her film, Down in Number 5, at the Academy of Motion Picture Arts and Sciences' 37th Annual Student Academy Awards competition. Spurlock is currently a Dean's Fellow in the graduate film program at New York University's Tisch School of the Arts.
Lauren DeAngelis, SOC/MA '08, won a Bronze 2009 Student Academy Award for A Place to Land, her thesis documentary that looks at the complications and challenges of caring for parrots in captivity. Laura Waters Hinson, SOC/MFA '07, won Gold two years ago for As We Forgive, a documentary about reconciliation efforts in Rwanda.
Spurlock's film is based on a true story and rooted in the Southern gothic storytelling tradition. The story follows a terminally ill coal miner as he seeks refuge for his developmentally disabled son.
Starting with her first short film, Fish, which premiered at the 2003 Palm Springs International Short Film Festival, Spurlock's films have had success on the festival circuit. Her second short film, Afternoon, premiered at the 2005 Slamdance Film Festival and went on to win the Jury Prize at the Vietnamese International Film Festival.
Her last film, Uta, premiered at the Munich International All Film Schools Festival where it won first prize in the "Gestures of Reconciliation" competition. Kim also recently won the Sloan Foundation Award for her feature screenplay, The Mighty Hercules, which she co-wrote with producer David Chan. Spurlock was also awarded a Screenwriting grant at NYU in 2006 the screenplay.