Campus News
Barney Frank to Deliver SPA Commencement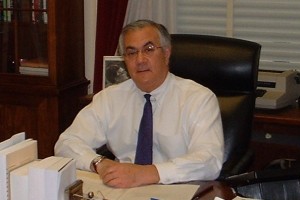 Barney Frank, the fiery chairman of the House Financial Services Committee, will deliver the commencement address for the School of Public Affairs on May 9th.
Dubbed "one of the most powerful members of Congress" by the New York Times, Rep. Barney Frank (D-Mass.) has served in the House since 1981. He is a fierce proponent of civil rights issues, including lesbian, gay, bisexual, and transgender rights.
The School of Public Affairs commencement will take place at 9 a.m. on Saturday, May 9 in Bender Arena.
For the first time, AU will hold a separate ceremony for each of its six colleges and schools. For a complete list of dates and speakers, click here.
This story originally appeared in The Eagle on April 14.