In the Community
"Making a Difference is Our Business" program holds first volunteer event of school year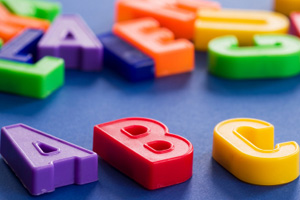 Graduate students recently had the opportunity to volunteer at an agency that supports abused families through the "Making a Difference is Our Business" program, which is sponsored by the K-LAB  (Kogod Leadership and Applied Business).
Associate Director of Programming and Student Activities Tracy Landers  organized the event at the House of Ruth, which is one of two agencies in the DC area that provides shelter and social services to abused mothers and their children. Volunteers had the chance to hang out and play games with children while their moms attended life skills classes.
"Spending time with the children of the House of Ruth was such a pleasure," said part-time MBA student Barbara Logan, who visited the nonprofit Wednesday evening. "The children's energy really seemed to turn the house into a warm and friendly family home. One little girl named Cayla was so sweet. She has such a creative spirit, which was apparent in the Play-Doh figures she molded!"
The trip to the House of Ruth was the first "Making a Difference" event of the 2009-2010 school year. The program launched in Fall 2008 and provides volunteer opportunities for graduate students about once a month during the school year and summer.