Business
MBA student delves into business side of philanthropy – and shares it online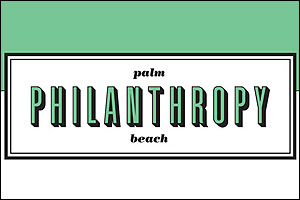 "Every businessperson should be involved philanthropically," says Benjamin Macfarland, a first-year MBA student who divides his time between his studies, his real estate brokerage business and a startup Web site that covers philanthropy back home in south Florida.
Through his own philanthropic work, Macfarland knew that Palm Beach, Fla. has more registered nonprofits per capita than anywhere else in the world. He and friend Dack Patriarca figured there was a desire for philanthropic media coverage, especially coverage with the perspective of nonprofits' directors.
"When people go to philanthropic fundraisers, they don't always get to meet the people who run things… there was a huge need," he explains.
Thus, palmbeachphilanthropy.com was born. The Web site is populated with a wealth of podcast interviews with directors from a myriad of charities, from the KIND Foundation – which works to better the lives of developmentally disabled children – to the Flagler Museum, housed in the former residence of Henry Flagler, one of the founders of Standard Oil.
To aid their effort, Macfarland and his partner hired a freelance editor to help with post-production work. Macfarland aims to produce three to six interviews a month, and says getting the top executives to participate was no problem at all.
"Some people are so passionate and they want to get their voice out," he explains. "This is another way for them to tell their mission."
While the site's traffic isn't earth-shattering, the eyeballs it attracts are prominent ones; often, links to the interviews circulate via email among boards of directors and other influential professionals.
With an eye on potential sponsorships and branding opportunities, Macfarland plans to roll out a Washington, D.C. arm shortly. "[Philanthropy] is an Olympic sport here," he says.
He's also looking for people to get involved, perhaps as content editors. "I think it's just organically going to grow – people want to be involved," he predicts.
And Macfarland, a newlywed whose wife, Christina, is pursuing a master's degree at the School of Public Affairs, is looking forward to getting acquainted with his new stomping grounds in the nation's capital. He's even considering seeking out an internship with Congress next summer.