Journalism
WAMU Gives Students a Start in Radio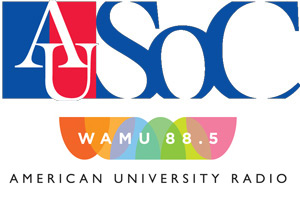 American University's School of Communication and National Public Radio's WAMU 88.5 have a special connection. Not only is the station licensed to AU, the two have formed a bridge where students are able to intern and some eventually become employees at the station. Meanwhile, WAMU staff teach at the University. 
A Degree Pays Off
WAMU reporter Patrick Madden, SOC/MA '06, got his degree in broadcast journalism. After a job at NBC's local affiliate, Madden began freelancing for WAMU, which led to a full time job. Madden says the SOC program taught him the basics of journalism.
"When the program started in the summer, all of the new students took part in a so-called Boot Camp where were sent out on story assignments every day for about two weeks," he said. "It was a great experience – especially for someone like me who had never reported before." 
The program also emphasized how important it is for students to learn many different media skills, including print, digital, online, photo and video journalism, says Madden. "I definitely embraced this philosophy – I was on the print track my first semester and then switched to broadcast in the second."  
He still feels a great connection to AU and SOC. "I have on several occasions come back to AU to either speak to journalism classes or attend a journalism workshop." 
His advice to future journalism students is to hustle. "The media world, as many young journalism students know, is incredibly competitive," he said. "But there are incredible opportunities out there for those who are willing to work hard enough."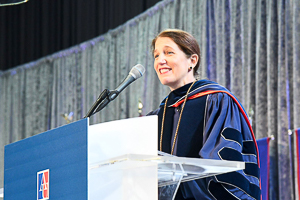 Gaining Valuable Experience
SOC junior Sylvia Carignan interned at WAMU fall semester 2010. "We've covered breaking news, we've brought in new reporters, I've assisted reporters on assignments and I've voiced some stories of my own," she said. "It's really been a multifaceted experience."  
Although she's a Print Journalism major, Carignan says the basics still apply to radio. "I've been able to bring in my writing and editing skills and mold them to the structure of radio reporting," she said. "I think public radio is a malleable and expressive medium, and it's taught me to bring more imagery and depth to my traditional, newspaper-style writing." 

As for what the future holds, Carignan says WAMU has revealed opportunities that she never considered before. "I'd always thought I'd be a newspaper reporter for the rest of my life, but I've fallen in love with radio during my internship here. I've met some great reporters and editors who really know their craft, and I'm learning to see everything from a new perspective," she said. "I think that'll help me out when employers in the near-future are looking for reporters with diverse experiences."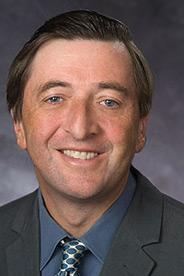 Shaping the Next Generation of Media Leaders
Mark McDonald, Programming Director at WAMU since 2001 and an adjunct professor at SOC, says working at the station and teaching at AU brings a unique perspective. "Being involved in day-to-day news coverage, and then being able to come to class and talk about several issues for the coming weeks is very valuable." 
McDonald teaches Multimedia Management where he can use real-life experience and tackle topics such as finances, ethical challenges, and motivating staff. He's had students in his management class look at various aspects of the station's operations, allowing them to learn about the operation of WAMU. Students have even come up with good suggestions for things the station might improve in the future.  
McDonald's advice to students is to focus on the final product. "It's not the platform that counts, it's what you say," he said. "The people that make good product will always find an outlet for their work."