Alumni
Obama Names Alumnus to Commission on Presidential Scholars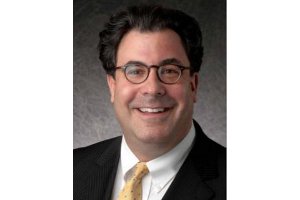 On May 13, President Obama named Alan H. Fleischmann, SIS/BA/BS '87, as an appointee member of the Commission on Presidential Scholars. 
The Commission, according to its page on the U.S. Department of Education website, "is a group of eminent private citizens appointed by the President to select and honor the Presidential Scholars. Commissioners are selected from across the country, representing the fields of education, medicine, law, social services, business, and other professions. The Commissioners make the difficult choices of selecting Scholars from an initial pool of approximately 3,000 candidates who demonstrate exceptional accomplishments in academics, the arts, and an outstanding commitment to public service."
Fleischmann is a Principal and board member of Albright Stonebridge Group, a global strategy firm. He is also a co-founder, board member, and managing director of ImagineNations Group, a partnership-based global network that provides young entrepreneurs with financial, leadership, coaching and mentorship resources. Previously, he was Maryland State Chief of Staff to Lt. Governor Kathleen Kennedy Townsend. Earlier in his career, Fleischmann served as a Staff Director on the Committee on Foreign Affairs and its Subcommittee on the Western Hemisphere. Fleischmann has also been senior vice president of PSB Associates, the international strategic communications firm. 

He is a lifetime member of the Council on Foreign Relations and serves on the boards of several prominent institutions and organizations, including Johns Hopkins School of Advanced International Studies (SAIS), the World Security Institute (WSI), the American University School of International Service (SIS), the University of Maryland's School of Public Policy, and the University of Maryland Medical System. He is a member of the Robert F. Kennedy Center Leadership Council. Fleischmann holds an M.A. with honors from the Johns Hopkins SAIS and B.A. and B.S. with honors from SIS.
In addition to his professional work, Fleischmann serves on the SIS Dean's Advisory Council and in 2008 was named the SIS Alumnus of the Year.