Alumni Success Story
One Man's Passion Leads
to A Wider Circle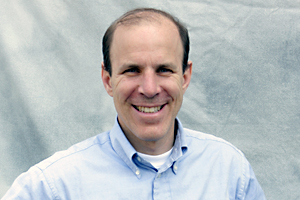 "AU has been the most significant influence on my adult life and served as a great place for me to grow. It's not what we learn or what we say, it's what we do with what we learn," says Bergel MS/CAS '87, PHD/CAS '96, executive director and founder of A Wider Circle, a nonprofit organization dedicated to serving children and adults who are challenged by poverty, homelessness, and abuse. 
Bergel earned his Master's and Doctoral degrees from AU. Through his program in the Department of Health and Fitness, he was encouraged by Dr. Bob Karsh and Dr. Stacey Snelling to teach the subject of his evident passion: combating poverty. Dr. Bergel has been a part-time faculty member at AU for over 15 years and has gained a wealth of experience managing health and wellness initiatives. He has also won numerous awards for his important work, and is a nationally acclaimed speaker on stress management, health and wellness, poverty and societal change. His teaching led him to found A Wider Circle.
Founded in 2001, A Wider Circle began with six interns from AU and was, as Dr. Bergel says, "built on the backs of AU students who choose to use their time to help those in need." Since that time, it has been staffed by 197 interns (135 from AU), and the current staff consists of six full time and four part-time employees, six of whom are from AU; and 23 university interns, of which 15 are from AU. 
The organization recently moved to a larger warehouse space in Silver Spring, Md., where they receive over 200 calls a day for information and assistance. At this facility they also process donations, which have helped furnish the homes of almost 14,000 local children and adults in need, and provide on-site classes and a wide range of health and wellness information and support to help families lift themselves out of poverty. 
"Poverty is the number one malady we have, and when we reduce poverty, we reduce crime, drug abuse, domestic abuse, high school dropout rates and many more interconnected and equally solvable problems." Dr. Bergel's passion for helping solve the problems of poverty is making a difference.