Alumni Success Story
Exec Shares Business Expertise
with Nonprofit Organizations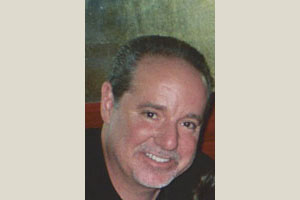 When Paul Satenstein, KSB/BSBA '83, was 13 years old, his father lost his business. Yet he always shared whatever money or time he had with those less fortunate – an ethos that inspired Satenstein to balance his professional success with work for nonprofit organizations.
Satenstein came to AU from Westchester, N.Y., in the late 1970s. He admits he didn't apply himself for the first two years, but his attitude changed when he was about to fail an advanced accounting class. "My professor allowed me to take the class again and I got an A+," he said.
As he excelled in his studies, Satenstein founded the American University Journal of Accounting.
Satenstein's first job at Price Waterhouse was "the best training." In addition to developing an expertise in mergers and acquisitions in the entertainment and advertising industries, he learned how to "motivate people, delegate responsibility, hold people accountable, and develop relationships," he says.
In 1992, Satenstein became director of finance and business development at EMI Music Worldwide; three years later he served as the worldwide CFO of MCA Music Publishing.
In 1996, Satenstein transferred to MCA Records, where, as executive VP, CFO, and COO, he directed a staff of 250 and managed $200 million in artists and repertoire (A&R), marketing, and operating budgets for eight years.
In his most recent position as CFO/COO at iWatchNow Inc., Satenstein directed a company in developing a patented multimedia transcoding and Internet distribution technology.
Though he spent a quarter century as a high-powered executive, Satenstein says his most fulfilling work is for nonprofit organizations, such as overseeing initiatives that raised more than $2.5 million for City of Hope.
Today, Satenstein lives in Southern California and speaks passionately about his volunteer work for Shane's Inspiration, a Los Angeles-based organization whose mission is "to create universally accessible playgrounds and programs that integrate children of all abilities socially, physically, and emotionally; fostering acceptance, friendship, and understanding."
As treasurer of the board, Satenstein shares his time and connections to secure millions of dollars in government funding and corporate sponsorships to expand the organization to other American cities and other countries.