Alumni Success Story
Alumna Generates Return on Investment – for Herself and Others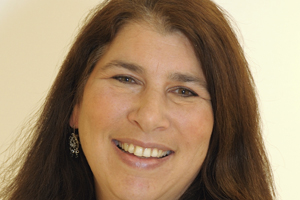 As a business woman, Sandra Walter-Steinberg, Kogod/BSBA '86, has always recognized the importance of a good return on an investment. But in the nonprofit sector where she works, using business metrics as benchmarks for success was not always an organization's first instinct.
Going straight from the Kogod School of Business to the nonprofit sector provided her with an uphill challenge to be heard as a new voice for the business of nonprofit management. Still, that hasn't kept Walter-Steinberg from letting her voice be heard. "I was always encouraged to take the opposite view point in the classroom," she says of AU.
Walter-Steinberg says her marketing and communication curriculum at AU helped her succeed in approaching fundraising as the "ultimate sales value proposition. You're offering people the opportunity to exchange their hard-earned money without any tangible benefit as an investment in a mission they feel good about."
Today, Walter-Steinberg works for the Aplastic Anemia & MDS International Foundation as its Director of Development, while also consulting to several organizations throughout the year via her own consulting practice, Sandra M. Walter & Associates Consulting.
AU has been fortunate to have Walter-Steinberg's out-of-the-box thinking for two different periods of service on their Alumni Association Board, an interest that began during her undergraduate years when she served as head of the Student Alumni Association.
"I realized, I can really do things here," she said of her first few weeks on AU's campus. Her work with The Talon, the university yearbook, was the first of many opportunities at AU which Walter-Steinberg took on with her trademark versatility. Later, she also worked for student-run WAVE-TV and served as head of the student Media Commission.
AU was a part of Walter-Steinberg's wedding, too. The AU a capella group, 'On A Sensual Note,' serenaded her, her husband Craig Steinberg, and their guests on the trip from the ceremony to the reception through the streets of Washington, D.C.
The experience and lessons from Walter-Steinberg's time at AU and undergraduate career are clear. "AU offers everybody the opportunity to chart their own course," she says. It has been something she's lived everyday.