Alumni Profile
Steven Leifman Receives Prestigious Rehnquist Judicial Honors for protecting vulnerable populations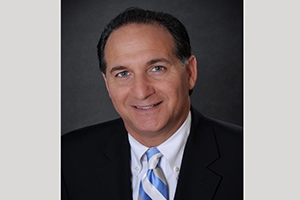 Upon the 20th anniversary of the William H. Rehnquist Award, Judge Steven Leifman, SPA/BS '81, is the first Florida Judge to receive this prestigious honor, which is presented annually to a state court judge who exemplifies judicial excellence, integrity, fairness, and professional ethics. Judge Leifman not only exemplifies all of those qualities, but his work goes above and beyond to protect the most vulnerable populations in the nation. 
Since 2000, Judge Leifman's work has focused on transforming the way people with mental illnesses are treated in the criminal justice system. Judge Leifman says he realized that "many of the same people who came before [his] court were appearing repeatedly and frequently." These defendants were charged with minor offenses and many exhibited signs of being distraught. Judge Leifman became determined to find a more suitable way to handle cases that affected those most vulnerable in the system. 
Through unwavering dedication and compassion, Judge Leifman has brought astounding results to both local and national courts. He described how "the stigma surrounding mental illness makes it more difficult for people to seek treatment, as a result many end up in the criminal justice system." People with mental illnesses are no more likely to commit violent crimes than people without mental illnesses. In fact, they are much more likely to be victims. In addition, recovery rates for people with mental illnesses have better recovery rates than people with diabetes. Unfortunately, many of our current laws do not reflect modern medical science and research. As a result, the public system often does not pay for all of the services that people need to recover from their illnesses. The challenges that people with mental illnesses face day in and day out are often overwhelming. The system has marginalized this population often making the opportunity for recovery extremely difficult. Judge Leifman notes that "they are just people who happen to have a mental illness and they have the same needs, desires, and ambitions as everyone else. In order to be more successful, we need to develop a system of care that is warmer and more welcoming." 
In 2000, Judge Leifman set out to fix this broken system. He created the groundbreaking Eleventh Judicial Circuit Criminal Mental Health Project, which diverts individuals with serious mental illnesses away from criminal justice system and into community-based treatment and support services. According to Judge Leifman "this has resulted in fewer arrests and jail days for people with mental illnesses, improved public safety and saved critical tax dollars." As part of this project, Judge Leifman also developed the nation's largest crisis intervention team training program. He notes that "this program teaches law enforcement offices how to recognize signs and symptoms of mental illnesses and how to respond more effectively to individuals in psychiatric crisis." 
Judge Leifman has also served as a Special Advisor to the Florida Supreme Court, where he developed specialized training programs for judges to help them better handle cases involving people with mental illnesses and has been working with the Florida Legislature to reform Florida's mental health system. In addition, he is working with the Stepping Up Campaign, to help communities develop action plans that can be used to reduce the over- representation of people with mental illnesses in their local criminal justice systems. Judge Leifman notes that "so far about 150 counties in the U.S. have signed up and to "Step Up" against injustices in the criminal justice system." 
It is clear that Judge Leifman has exemplified judicial excellence. However, in the midst of all of his achievements, Judge Leifman believes his greatest success story is "watching people come back from their illnesses, into recovery, and to live meaningful lives."
Before joining the bench in 1996, Judge Leifman came to American University to pursue his undergraduate degree in political science. He had always been interested in public policy. Judge Leifman proclaims that "American University was the ideal university." Not only did AU offer many opportunities, it also helped shape his values by understanding that good public policy can help improve people's lives." Taking advantage of those opportunities, he spent a considerable amount of time refining his passion for public policy by interning on Capitol Hill and organizing events on campus with the Kennedy Political Union. Judge Leifman remarks that he was exposed to an array of issues and says living in Washington, DC was "like living in a laboratory." Indeed, Judge Leifman thrived in this environment, and he was able to apply what he learned in AU classrooms to the real world.