Alumni Success Story
Doing Big Business in a Small Town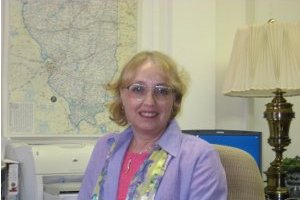 BA, 1972
Theresa Morrison works as Director of the International Trade Center at the University of Illinois at Urbana-Champaign. The Center offers a wide range of resources to help companies evaluate export markets and identify opportunities. Functioning in cooperation with five sister centers in Illinois, the center's mission is to promote exports by providing advice on finance, marketing, and logistics. The Center is funded jointly by the College of Business, the Illinois Department of Commerce and Economic Opportunity and the U.S. Small Business Administration.
Morrison's work history includes a small Japanese trading company, banking, financing international trade for Bank of America and Norwest Bank (now Wells Fargo), and Vice President for Small Business in domestic lending. For three years, she and two partners ran their own import/export businesses. She taught international business classes for several technical colleges and prior to moving to Illinois, she worked for the state of Minnesota helping state businesses export.
The ITC allows Morrison to share her past experiences with Illinois companies and to expand new ventures based on their needs. Under her leadership, the center has built a client list totaling more than 250 companies and is reported to have had an economic impact, to date, of over $50 million in sales.