2. Provide an Unsurpassed Undergraduate Education and Experience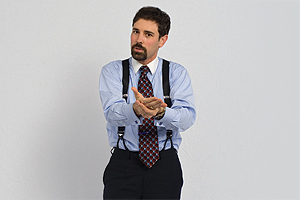 "It's significant to see education and experience together. Many of our undergraduates come because they're interested in government. What AU offers is the ability to experience Washington, and then pull back and reflect on those experiences.
"It starts with something as important as our physical location. We're not in the middle of the fray, no monuments break up our campus, so the AU undergraduate experience is about being in D.C., but also about pulling back and reflecting on it.
"There is a great essay by Max Weber where he talks about politics as a vocation. Students read it for the first time and think, 'OK, that's interesting.' Then they go to an internship and come back saying, 'Oh, this is right!'
"You can't get that just by reading. And you could go work in those organizations and never think about it.

"The combination of worldly experience and reflecting, formulating things in process and checking them out in practice, is the heart of what an excellent undergraduate education should be about."
—Patrick Jackson, professor, SIS; and director, General Education Program and University College