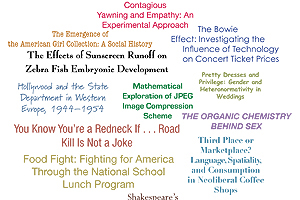 AU students' creativity and curiosity seems boundless.
A heady mix of science, social insight, and many centuries of grand ideas were on display at the College of Arts and Sciences during the nineteenth annual Robyn Rafferty Mathias Student Research Conference.
Nearly 200 undergraduate and graduate students presented research on topics as diverse as Macbeth, MTV, and microwave synthesis.