Business and Economics
Sweet Campuses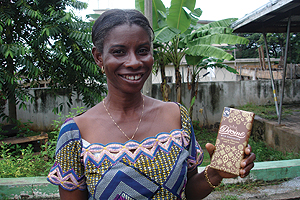 Victory is sweet for a team of six business undergrads, who placed third in a national marketing competition sponsored by Divine Chocolate.  
The students in Kogod professor Sonya Grier's marketing class were to create an innovative campaign to introduce Divine's fair-trade chocolate bars to college students across the country.

The team—Faruk Abolurin, Alexa Antonuk, Ricki Kaplan, Caitlin Kizielewicz, Madeline Tomchick, and Ashley Willhelm—crafted an executive summary, conducted market research, and drafted a budget aimed at boosting long-term sales, and educating consumers about the Divine efforts to alleviate poverty in Africa through fair-trade business practices.