Student Life
Tweeting Their Way to College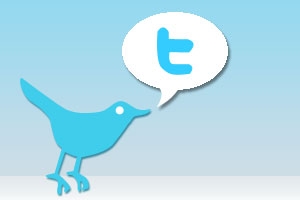 When this year's freshmen class was born, the World Wide Web project—defined as a system of interlinked hypertext documents accessed through the Internet—had just been announced by Tim Berners-Lee.
As the freshmen kick off four years at American University, it's hard to imagine a group of students more linked to everything around them.
Move-in day, a hectic day of nonstop lugging of boxes and introductions between roommates and their parents, left them enough time for Twitter.
"First tweet from my new dorm room at American University! Finally, all that traveling and suitcase-lifting is over," wrote one freshman tweeter (known as a twit among Twitter circles).
"Settled in my new home for the next 4 years! American University!," wrote another.
They aren't alone in their quest to feel connected at all times to family and friends. For helicopter parents, the days of waiting by the phone for the weekly—or often monthly—call from their college-age child, have long since passed.
"On the road to American University. Dropping [my son] off for the start of 4 years in DC. At least I can keep up w/him on Facebook," one father tweeted.
Even before this crop of college neophytes reached the campus, they were connected to the university and their future classmates through the Class of 2013 Ning.com social network created by AU's admissions office. The network lets students share photos and videos and talk about their fears and anticipation before the school year begins.
But for the students who thought that Facebook, Twitter, and Ning were only for connecting with friends, the greater power of social media emerged during AU's Freshman Service Experience. In its 19th year, FSE sent 640 AU students across Washington, D.C., to donate more than 14,000 hours of their time at nonprofits and other sites across the city.
The entire experience—which is an introduction to AU's commitment to community service—was broadcast through blogs, videos, and photos on Twitter and Facebook thanks to myImpact.org, a social network created by School of Public Affairs student Chris Golden and AU alum Nick Troiano.
"This is just the beginning of how we could be using social media and this technology with programs like [Freshman Service Experience] or any service program," said Golden, who started myImpact.org to give a social network to those interested in public service. "More than half of the kids have cameras on the phones at service sites . . . We need a more compelling way of talking about service and letting people know how they are making a difference."
Social media and the World Wide Web continue to evolve and this year's freshman class is fueling that evolution. It is changing the way communications students study journalism and public relations. It's changing the way public policy students look at politics and campaigns. And most of all, it's changing the way these students learn from and experience American University.

Become a fan of AU on Facebook.