Government & Politics
Conference Takes North American Perspective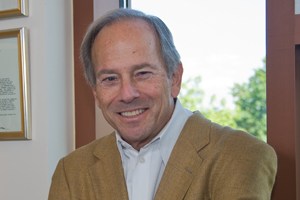 The students who came from across the continent to attend this year's Congress of Young Leaders of North America were asked to do something their own government leaders can't do: envision issues not as an American, a Mexican or a Canadian, but as a North American.
The gathering drew students interested in North American integration to three days of workshops and meetings with ambassadors and other high-level leaders as they looked at competitiveness and border security, clean energy and climate change, governance and regional institutions, and labor markets and mobility. The students worked together to compose memorandums on the issues to present to representatives of the three governments.
"In many ways, the students did more in a shorter period of time than our governments do, and they did something our governments can't do," attempting to consider issues from a continent-wide rather than purely national perspective, said Robert Pastor, SIS professor and codirector of AU's Center for North American Studies.
The conference brought together students from three universities with centers on North America: the University of Alberta in Canada, Tecnologico de Monterrey in Mexico, and AU.
Students heard from experts and diplomats including Arturo Sarukhan, ambassador of Mexico to the United States; Gary Doer, ambassador of Canada to the United States; and Daniel Restrepo, National Security Advisor for Latin America and the Caribbean to President Barack Obama.
Their task was to integrate information into memorandums on the four issues. "It was a really fun challenge to try and integrate everything we were learning and synthesize it innovatively and creatively," said AU sophomore Emily Phillips, an economics and international relations double major who is interested in the possibility of trinational cooperation in energy.
"Everyone I talked to had an amazing experience," she said. "I think it's really important for students coming from all different backgrounds to come together. We all had different perspectives and information and were able to cover so much more ground, since everybody brought their own information to the table. That kind of  cooperation is hard, but really valuable."