Alumni
Robert Jenner Latest Guest at Alumni Author Talk Series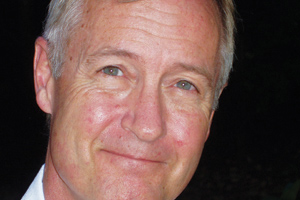 Leading up to World War II many Republican members of Congress came to support the interventionist positions of the longest-serving Democratic president ever: Franklin Delano Roosevelt.
It was a period of shifting political landscape at home and unease overseas; a time that is immensely fascinating to Robert Jenner, SIS/BS '74.
Jenner discussed his book, FDR's Republicans: Domestic Political Realignment and American Foreign Policy, January 12 at American University's Alumni Author Talk at Bender Library.
"I wanted to make it clear how people saw the world in the 1930s," Jenner said. "I looked into the lives of nine senators and 25 representatives. I read their constituent mail to really get an understanding of what people were thinking."
Two events remain in the Alumni Author Talk series this semester. On March 2, Jon Bowermaster, SOC/MA '77, will discuss his book, Oceans: The Threats to Our Seas and What You Can Do to Turn the Tide. On May 11, Pearl Rance-Reardon, CAS/MFA '96, will discuss Little Black Room, a collection of short stories.
All talks are scheduled to take place at 8 p.m. at the Mud Box in Bender Library.