On Campus
School of Professional and Extended Studies Launches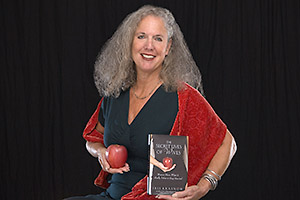 AU's Washington Development Program has an expanded mission and a new name: the School of Professional and Extended Studies (SPExS).
While individual programs within SPExS, including Washington Semester, Washington Mentorship Program, Washington Internship for Native Students, and the Graduate Gateway, will retain their names, the change reflects a new initiative aimed at nonmatriculated students.
In May, SPExS will offer a three-week workshop, Voices of Women: On Intimacy, Family, and Economic Power, cotaught by longtime Washington Semester journalism professor Iris Krasnow and Hanna Rosin, editor at and  The non-credit course paves the way for an adult education program in women's studies.
"This new school has the potential to reign in the Washington area. We've hit on the right idea at the right time," said Krasnow. "I'm ready to lead the charge and do something that I know in my heart is our future."
The course, which meets twice a week starting May 7, is aimed at "women of all ages and stages," said Krasnow. Topics include:
the rise of women in families, the workplace, and the global economy
Who needs marriage?
balancing work and motherhood
navigating the midlife career switch
discovering your true passion
understanding men today
getting what you want in work and in life
Seven women have already signed up for the course, which is capped at 25 students. AU alumni, who receive discounted tuition, are encouraged to register.
Rosin is the author of the upcoming book,  and recently headlined the first TED's women's conference in Washington, D.C. Krasnow said Rosin's research on the rise of women in business and family structures is a nice complement to her work on women's intimate relationships. Krasnow has published five books, including released last September.