On Campus
Ground Zero Islamic Center Imam: Muslim-American Relations at "Turning Point"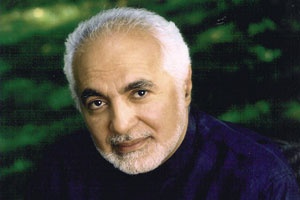 Imam Feisal Abdul Rauf, whose proposed Islamic Center near Ground Zero in Manhattan sparked massive controversy last year, told an American University audience that the upheaval in the Middle East signals a "turning point" in Muslim-Western relations.
"This revolution is moderate, multireligious, and about freedom," Rauf, founder of the Cordoba Initiative, said of the revolutions that have toppled governments in Tunisia and Egypt and threaten regimes in Libya and other Arab countries. "This is about youth saying, 'enough already.'"
Rauf, whose proposal for an Islamic Center was attacked by conservative groups, said he was pleased with the support he received from religious, secular, and government organizations that saw his proposal as a way to bring faiths together.
"When the Jewish mayor of the largest Jewish city in the world endorsed what has been dubbed as a mega-mosque near Ground Zero, that created a huge positive for America, for Jews, and for New York, and contributed to healing," said Rauf of Mayor Michael Bloomberg's endorsement of the center.
But given the controversy his proposal has created, he said he would move the center if someone offered a better space.
Rauf, whose lecture was sponsored by the Washington Semester Program and the Department of Middle East Studies, also discussed the uprisings in Egypt and Libya and the potential for democracy in the Middle East.
"Mubarak thought everything is for the leaders, and the people are here to serve them," he said. "The fundamental point of these revolutions is that the people own everything and the government is here to serve them.
"We Americans don't realize how much people around the world watch how we live. What we are seeing in the Middle East now is hugely profound."