On Campus
Social Learning Summit Set for April 1-3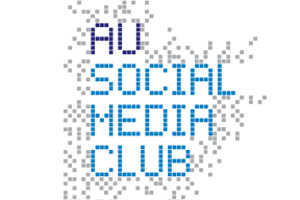 The very first people to register for this weekend's Social Learning Summit no doubt heard about it on Facebook or Twitter.
The inaugural conference is the creation of American University's Social Media Club, a student organization founded on campus in September.
"At the beginning we started talking about this idea of social media education and how these technology and communications tools were affecting the way we lived," said Alex Priest, the club's president.
"We decided from the outset that we wanted to wrap up the year with this conference."
It begins Friday evening with a reception at the Mary Graydon Center and a panel moderated by Peter Corbett. Founder and CEO of the social media marketing agency iStrategyLabs, he's widely known for his creative marketing approaches coupled with a deep technical background and a focus on civic innovation through community building.
Saturday's keynote panel in the School of International Service's Founders Room will explore the current state of higher education and the rapid evolution of modern education with social media and technology. Among the panelists is Jon Hussey, AU's manager of Web communications.
"These days, students are connected to their university through social media before they apply, through their four years, and often for years after as professionals and alumni," he said. "We have a vibrant AU community on social media and this conference is just the latest example of that. AU students, who grew up with the Internet and smart phones, are perfect facilitators for a conversation about the use of social media."
Joining Hussey will be School of Communication professor Rhonda Zaharna. A social media novice as late as last year, she created a Facebook page for her international public relations class using tips and tricks she learned during the 22nd annual Ann Ferren Teaching Conference on January 7.
When snow cancelled classes later that month, she used the page to present her 23 students with a challenge: redesign a brochure for SOC summer camp so it appeals more to ethnic communities in the Washington area.
Students—including one who was stuck on Metro and another stranded in traffic—posted their proposals in real time and critiqued their classmates' ideas. Despite being separated by several miles and six inches of slush, the online assignment sparked a surprisingly lively exchange, which continued long after the snow began to melt.
"Now we have a whole list of people from around the world on our Facebook page," she said. "I began teaching in '83, full time in '87. Some of [my students] weren't even born when I was teaching, so I can't teach the way I was taught. I am learning so much."
Sunday's keynote panel closes the summit. Moderated by Yong Lee, acting director of the Social Media Club for Education, it asks, "What's Next?"
Priest, a senior majoring in marketing and public communication, knows that wherever his career leads him, social media will be an important component of his job.
"My goal is to take all these things show students that these tools aren't just for sharing pictures from the party last night or what I had for breakfast," he said. "These tools can help you expand your network, land a job or an internship, and learn in new ways."
Registration for the Social Learning Summit is $10, and includes breakfast on Saturday and Sunday.