On Campus
Dental, Prescription Drug Plans Offer More Choices during Open Enrollment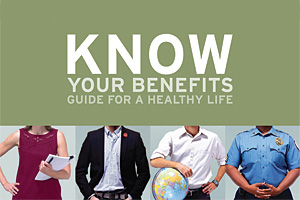 In the last five years, AU has been able to maintain relatively stable rates for all health insurance plans and increases have been lower than other local and national employers. However, health care costs are on the rise nationwide. During this open enrollment season, November 7–30, AU faculty and staff are encouraged to review all options for receiving quality health care and containing costs.
In 2012, AU's medical cost increases are:

CareFirst and Express Scripts, 8.4 percent
Kaiser Permanente, 6 percent

CareFirst and Express Scripts
For 2012, there are no changes to AU's generic drug program: copayments remain $10 for a retail month's supply or $25 for three months of mail order.
However, there are key changes to the plan:
Beginning January 1, participants will pay coinsurance, capped at current copayment levels, for brand-name drugs, whether preferred/formulary or non-preferred/non-formulary. Coinsurance is the percentage you pay for certain health care services. If coinsurance is less than your copayment, that's money in your pocket.
CareFirst and Express Scripts will provide more information to participants about prescription drug costs at select pharmacies, on their website, and in individual statements.
At your next doctor's appointment, consider discussing whether a generic drug will be as safe and effective as your current medication. If it's safe for you, opting for generics will cost you less and will help AU both save money and gain negotiation power at next year's premium review—which could help reduce next year's cost increase.

Delta Dental
Unexpectedly high use by AU participants resulted in more claims being paid out than were paid in premiums. In 2012, rates will rise about $8 a month for individuals and $24 for families under the current Comprehensive plan.
Given the significant increase, AU will begin offering two Delta Dental options: the current Comprehensive plan and a new, lower cost, Basic plan.
The Comprehensive plan covers basic, major, and orthodontic services. Participants can choose from PPO dentists with the highest discounts, Delta Premier dentists with lower discounts, and nonparticipating dentists with no discounts.
The Basic option covers preventive and diagnostic care and limited basic services, including fillings and extractions. The plan only covers PPO dentists, so confirm that your dentist is in the network.

Kaiser Permanente
Kaiser has made several changes that affect all plans in the region, including AU. These changes include changes to copayments for some medical care and prescription drugs.