On Campus
President Kerwin's Fall Message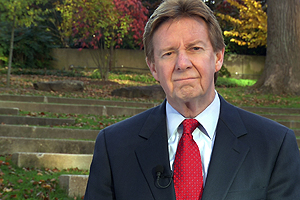 Watch the video
I am pleased to share with you a brief video detailing some fall semester highlights.  

The video demonstrates our national prominence, accomplished faculty, diverse and talented new students, renowned visitors, and distinguished alumni.  

Click on "Quick Links" to the right for more details about items mentioned in the segment.

I invite you to provide feedback at president@american.edu. Be on the lookout for our holiday card video—which features dozens of AU students, faculty, staff, alumni, and others and will be sent to you in a few weeks.