First Person
Washington College of Law's
Dissenting Justice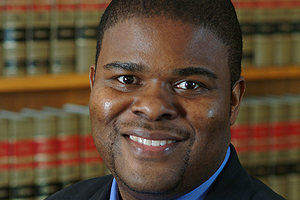 Darren Hutchinson teaches Constitutional Law, Critical Race Theory, and Law and Social Change at WCL.
His blog, "Dissenting Justice," offers commentary on law, politics, and justice.
He has written extensively on the nomination of Judge Sonia Sotomayor to the Supreme Court, and in a recent entry rebuts an article critical of her written by Jeffrey Rosen in the New Republic.