First Person
Security in India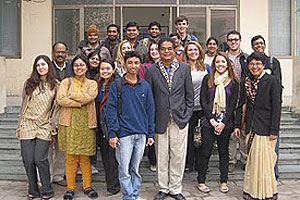 School of International Service professor Amitav Acharya led a group of students on a 10-day, three-credit course in India between semesters.
The program explored the many facets of security in India and South Asia. Students spent the first few days in New Delhi where they examined Indian national security issues. Students then traveled together to Bhubaneswar, Orissa, to study human security in the rural Indian context. Finally, the group examined the links between the environment, cultural identity, and human security in Puri, Orissa.
Throughout their trip, the students blogged about their experiences.