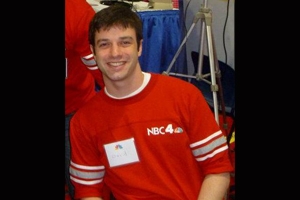 December 20
NBC's local affiliate was quick to nab alum David Mullins after graduation.
More Success Stories
As producer of a new feature film, professor Claudia Myers recruited students to work in her crew.

David Coffey, recipient of the first American University - Associated Press foreign internship, reports on his experience in Taiwan covering Typhoon Morakot.

This past summer, I gained real International Media experience through the SIS Summer Abroad Internship Program in Brussels, Belgium. For six weeks I worked as a trade assistant for the State of Illinois – West European Office of Trade and Investment.