International
Passport to Your Dreams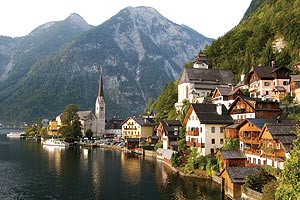 Peace building in Morocco. Human trafficking in Bangladesh. Renewable energy in Germany. Financial stability in Japan.
It's one thing to learn about a foreign country. It's another thing, entirely, to live abroad, soaking up all the culture, history, and knowledge the global classroom has to offer.
American University's Office of Merit Awards kicked off its 20th anniversary with a bang this year, helping more than 50 students land prestigious scholarships that will take them to 23 countries around the world.
For AU's scholarly globe-trotters, these scholarships will help advance their research, broaden their understanding of the world, shape their values and ideas, and introduce them to rich cultural traditions. But more than that, a merit award is the passport to their dreams—their ticket to the world.
And while these merit award winners represent a range of majors and interests, they all have one thing in common: they successfully navigated what can be a long, stressful, and trying application process.
Here, AU students and alumni share their tips for landing a study abroad scholarship, and for living and learning overseas.