International
IR Online Mobile Application Now Available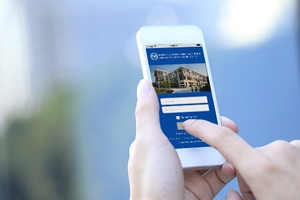 International Relations Online with 2U, Inc., the leader in creating online academic experiences for top universities and colleges, is pleased to announce the introduction and availability of a new mobile application for iOS and Android. Better connecting IR Online students to the program's world class faculty and course content, the innovative app allows for student access to lessons, documents, photographs and videos, as well as communicate live with fellow students and professors regardless of where they're located across the globe.
"The IR Online program in our School of International Service equips top international relations students with the knowledge and skills needed to help address increasingly complex global issues. Providing students with a mobile application enables them to instantly access information, our top-ranked faculty, and to navigate all aspects of their course content, from anywhere in the world," said Leeanne Dunsmore, Associate Dean for Graduate Admissions and Program Development at American University's School of International Service.
"Students are not simply accessing information via smartphones, but they're managing more of their lives on mobile devices than ever before. We are constantly looking for ways to encourage our students' participation and engagement in their academic programs, so this app helps us foster even greater anywhere, anytime connectivity to deliver just that – while actually amplifying the overall learning experience," added James Kenigsberg, Chief Technology Officer at 2U, Inc.
The new app will also notify students of upcoming assignment due dates, live class sessions, and course events, as well as give the students the option to record and submit videos of graded assignments to professors. For students looking to access videos and course content offline, the app enables them to select and download for accessibility anytime.
Features
The International Relations Online app, developed by 2U, Inc., allows students to:
Interact directly with other students and professors on their mobile devices
Review course materials and course videos - both online and offline
Submit projects and assignments
Set reminders for upcoming due dates, events and more
Availability
The iOS app can be found in the Apple iTunes Store.
The Android app is available in the Google Play Store.