Greetings from Chip Griffin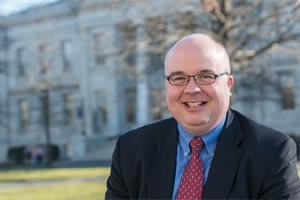 It's hard to believe that students will soon be returning to campus for the start of another academic year. Of course, that will being alumni back as well, as many of us volunteer to help with events like Move-In Days and Convocation.
We're also just two short months away from All American Weekend. This year, we will be honoring some really talented Eagles who have accomplished great things in their professional lives and given back to their communities.

In recent years, we have seen incredible growth of the Entertainment and Media Alliance that brings together AU alumni in these fields. You can read more about this group in this month's newsletter.
I look forward to seeing many of you back on campus for All American Weekend and other activities this fall. If you can't make it all the way to Washington, DC from wherever you live now, be sure to check out the latest activities in your local chapter -- including the newest one in Austin, TX.
-Chip