International
American University Ranked Highly Among Peace Corps Programs in 2014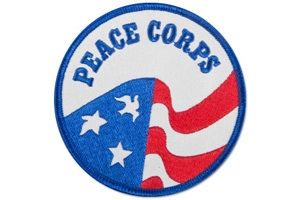 The Peace Corps today released its top 2014 Master's International and Paul D. Coverdell Fellows programs for volunteers, and American University (AU) ranks No. 10 among Master's International programs nationwide and No. 9 among Fellows programs. There are currently 12 AU Master's International students making a difference overseas through Peace Corps service, and 21 returned Peace Corps volunteers enrolled at AU as Peace Corps Fellows. In April, AU celebrated its first year anniversary as a Peace Corps Coverdell program.
"Peace Corps' partnerships with colleges and universities create invaluable opportunities for students to apply what they've learned in the classroom to real-life situations," Acting Director Carrie Hessler-Radelet said. "This hands-on experience along with the cross-cultural, language and technical knowledge that come from living and working abroad uniquely prepares students to succeed in today's global job market."
The Peace Corps Master's International program offers students the unique opportunity to integrate Peace Corps service with a master's degree in Public Anthropology, International Affairs, and Training and International Education, and TESOL. Students typically finish one year of graduate school in the United States before earning additional academic credit as a Peace Corps volunteer abroad. When they return, students complete any remaining academic degree requirements necessary for graduation.
The Peace Corps Coverdell Fellows Program provides graduate school scholarships to returned Peace Corps volunteers who complete a degree-related internship in an underserved U.S. community while they pursue their studies. Returned Peace Corps volunteers at AU are Peace Corps Fellows studying to gain degrees through the School of International Service. By sharing their Peace Corps experience and global perspective with the communities they serve in the United States, returned volunteers fulfill the Peace Corps' Third Goal commitment to strengthen Americans' understanding of the world and its people. To see a list of the benefits and degrees offered from AU, click here.
Since 1961, nearly 950 AU alumni have served in the Peace Corps. This year, with 43 alumni AU ranks third among medium-sized schools on the Peace Corps Top Colleges list. To see the full ranking, click here.
The Paul D. Coverdell Fellows Program began in 1985 at Teachers College, Columbia University and now includes more than 80 university partners in 33 states and the District of Columbia. The program is specifically reserved for students who have already completed their Peace Corps service abroad. For more information, visit www.peacecorps.gov/fellows.
The Peace Corps has Master's International program partnerships with more than 80 leading academic institutions nationwide that offer more than 150 degree programs and often provide financial benefits such as scholarships and reduced tuition to volunteers. Established in 1987, the goals of the program are twofold: to meet the increasing demand overseas for Peace Corps volunteers with high levels of education and technical expertise; and to allow universities to provide substantive, internationally focused experiences for their students. To learn more, visit www.peacecorps.gov/masters.