Student Success Story
Intern Thinks Outside The Cube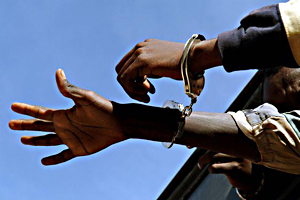 Before her internship, Chiara Becker '11 thought the typical 9 to 5 desk job was not her style. Especially one at a think tank. 
After interning at the Institute for Policy Studies, however,  the School of International Service and College of Arts and Sciences student realized that even an office job could lead to rewarding experiences.
At the think tank, Becker was responsible for researching and writing briefs on topics of her choice. This allowed her to tailor her internship around her own personal interests such as Latin America and human rights. 
Without the gentle push of a professor and the guidance of the Career Center, Becker would have not have opened herself up to experiencing life in an office or finally gathering up the courage to ask her superior's for help on a project.

By being independent and resourceful, Becker was able to feel like a member of the team instead of just "the intern."