Student Success Story
Student Campaigns for Her Career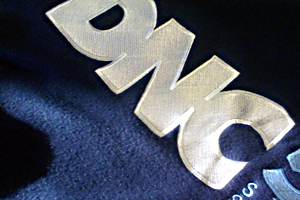 For political junkies, it may take one candidate or one campaign to get them hooked for life.

Emma DiMantova '09 realized the significance of this after witnessing the drama and excitement associated with the 2000 Presidential Campaign,
Living and learning in D.C. only furthered those interests for the School of Public Affairs student.
As an intern for the Democratic National Committee (DNC), DiMantova was responsible for conducting opposition research for the presidential campaign, a skill that she cultivated throughout her years as an undergraduate.
Not only did she find her work interesting and rewarding, DiMantova became a valuable member of the DNC team, providing expert-level research and dedication.

In return for all the hard work she put in, the DNC rewarded her with an insider's view on how strategically prepare and support a candidate for the rigors of a long Presidential race.
And with graduation rapidly approaching, DiMantova has her job search in high gear, and is using all those contacts she made at the DNC to her full advantage.