Student Success Story
Intern Speeds D.C. Judges' Workload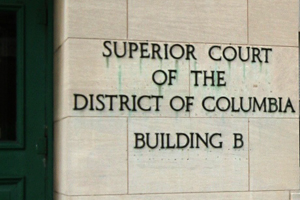 When an intricate financial case hits D.C. Superior Court, Jackie Kaplan '09 is one of the people charged with unscrambling the numbers.
As an intern in the Office of the Auditor-Master, Kaplan is part of a small staff responsible for reviewing court cases that involve financially complex issues.
"We deal with trusts or estates, we try to determine value of assets," Kaplan says. "We present a report containing findings and conclusions to the court. Basically, we try to break this stuff down to plain English for the judge in the case."
The internship is a perfect mix for Kaplan, who comes from a family of finance professionals but is a justice major in the School of Public Affairs. She found the internship at an AU Career CenterJob and Internship Fair.
"A lot of people, especially my professors, say, 'think of something you like to do, and you'll find law in it,'" says Kaplan, who is considering law school after graduation. "I do like the finance aspect, but I'm not sure where it will lead me. There are so many different things you can do with finance and legal issues."